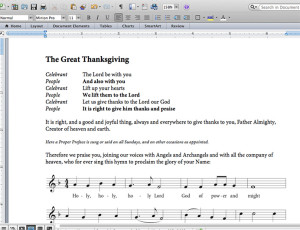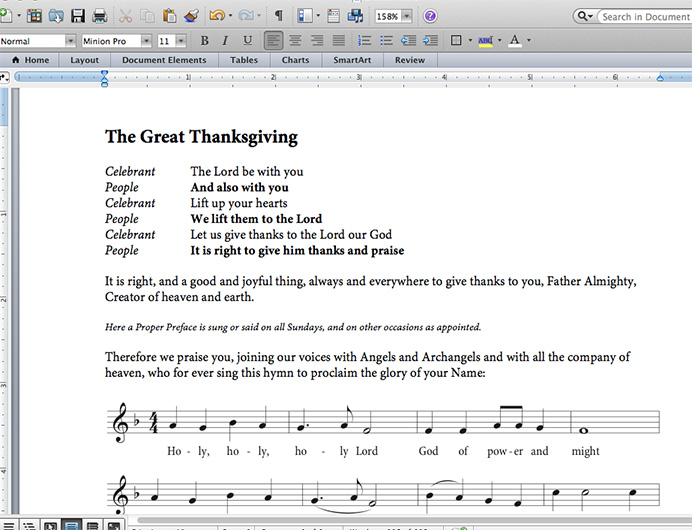 Preface
I frequently find myself in a situation where I need to insert an excerpt of music into a document that I'm working on, whether it's a church bulletin, a research paper, a music test, or a program for a choral concert. I've done this a few different ways and would like to discuss them here. I sincerely hope that anyone who has a better solution will email me.
I use Finale 2014 and Microsoft Word for Mac, though I've started using Adobe InDesign for more serious design work.
The Problem
I am self-admittedly a little (…very) anal retentive about printing documents, and avoid using raster graphics (such as JPG, TIFF, or TIFF) whenever possible – especially for music excerpts. The problem with raster graphics is simple: if you need to resize the image, it will become blurry. If you have a raster image with a high enough DPI (usually 300+) and keep its original size, it would be practically impossible to notice any difference to a vector graphic. In contrast, vector graphics can be resized as large or small as necessary and keep their sharpness.
Finale has a feature to export graphics in both raster and vector types. The EPS format has been a widely supported and popular type of vector images, but it is essentially outdated and is now frequently replaced with PDF. While EPS is still supported, PDF is generally recommended as the preferred format for things like this.
However, an issue arises when exporting PDF graphics from Finale. When the following selection is exported as a PDF graphic in Finale: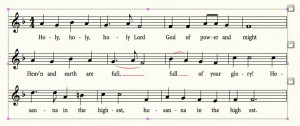 …it looks like this in Microsoft Word: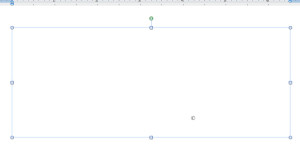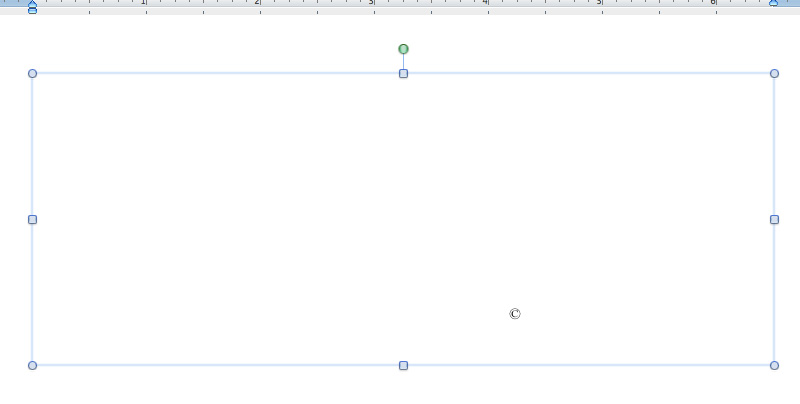 Notice that the copyright logo (at the bottom of the original Finale document) is shown. It's as if the file was imported with the correct size, but the X and Y offsets are off.
Curiously, as far as I can tell, the file appears just fine in the Preview application and even lists the correct page size.
Even more bizarre is that the file imports correctly into InDesign: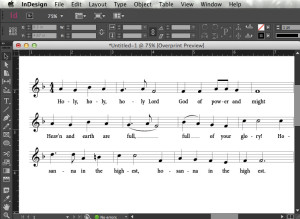 Trust me, I'm a VERY happy InDesign user. It's fantastic at what it does and it saves me immeasurable amounts of time. But, for all its merits, there are some projects that are simply better done in Microsoft Word, such as research papers. And when I'm working in Word, I really need a method of importing music graphics reliably.
The Search Begins
After spending a bit of time trying to find solutions, I discovered that PDF documents are somewhat indestructible. Even in Adobe's own Acrobat software, when pages are cropped, objects outside the cropping region are not deleted – just hidden.
Is it possible that Finale's PDF export simply creates a "cropped" document in which the remainder of the document is hidden, but still included? Perhaps Word doesn't ignore the hidden objects as it should, and overrides any X and Y offset meta data to attempt to display all of the objects embedded into the file? That's my best guess, anyways.
Some users on the internet suggested "printing" the music excerpt as a PDF from Preview. To my surprise, this actually worked – sortof. The file was able to be imported into Word, but some of the data (such as line thickness) became distorted. That wasn't going to work! I'd rather a slightly blurry TIFF image than an excerpt in which the lines are varying thicknesses.
One Solution
When I first began doing this many years ago, I created music excerpts in Finale by deliberately setting the page size to whatever I needed and creating the PDF from the print dialog. (Doing this requires that you set the page size in BOTH the Page Layout>Page Size dialog (shown below) and in the File>Page Setup dialog.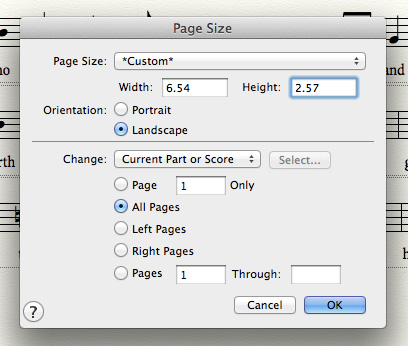 I admit that this is probably the "best" way to do this, as it creates a PDF that is unquestionably the correct size and can be imported accurately into Microsoft Word, et al. On top of that, you can be more specific about the margins and whitespace. (Using the Graphics tool in Finale is significantly easier and faster, but you can't export a graphic of a defined size; you must use your eyes and intuition to select the region to be exported!)
Another Solution
As I mentioned above, the "easier" but less accurate way to export an excerpt of music is to use the Graphics tool.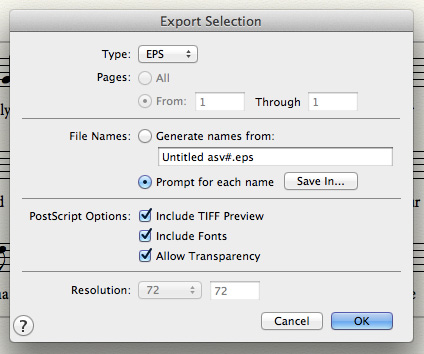 Note: when graphics are exported as EPS, they do open and insert properly into Microsoft Word.
Conclusion
I wish that Finale had a way of setting the size of the region to be exported, and I wish Microsoft Word did a more accurate job of importing "cropped" PDF documents. Until then, I guess I'll be doing it the hard way by setting the page size, or by exporting as an EPS graphic.
I welcome your feedback and suggestions! Did I overlook something, or can you think of a better way to export music selections and import them into Word? If so, please contact me!